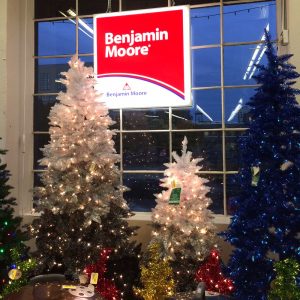 'Tis the season to be well-prepared, no matter the season! We take the holidays seriously here at Pearl Hardware, so we're always well-stocked with winter weather essentials including ice melt, snow shovels, traction devices and auxiliary heat sources to keep you safe and warm.
That's not to say we don't like our holiday fun! We stock everything from spooky Halloween decorations to everything for your perfect Thanksgiving table, plus the largest selection of Christmas decor in NW Portland! Unlike the big boxes, we hand select each and every item on our shelves so our selection is always modern and tasteful.
From full-sized artificial Christmas trees that would make Clark Griswold jealous to thousands of feet of festive string-lights in both traditional and LED bulbs, here at Pearl Hardware we really get in the holiday spirit!