COMPANY HISTORY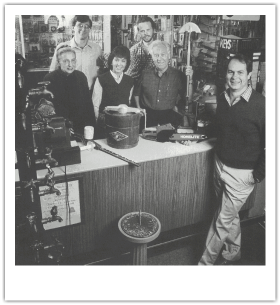 Six decades ago Ken McQuestion, wearing his customary bow tie, set up shop on Northwest 23rd Place. His original Uptown Hardware store was small — narrow and long, in step with the norm of the times — and thrived for more than five decades, finally shuttering for good in 2006. Meanwhile, Uptown Hardware Inc. continues to flourish, bucking a national trend. "There have been a lot of changes," said Duane Cook, McQuestion's son-in-law who, along with wife Sherry, has helped run the company since 1967, assuming full ownership in 1982. "It's just amazing."
The original Uptown Hardware opened its doors in 1950, occupying a 4,000-square-foot space at 27 N.W. 23rd Place. The company subsequently opened two more stores, acquiring Woodstock ACE Hardware, 4430 S.E. Woodstock Blvd., in 1998; and opening Pearl ACE Hardware, 1621 N.W. Glisan St., in 2003.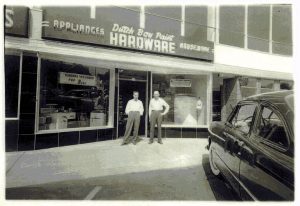 In the 1950s, Cook said, the trend was for neighborhood hardware stores to carry large appliances — refrigerators, washing machines — in a bid to increase the female customer base. McQuestion embraced it.
"He went whole hog," said Cook, 65. "I would say he's a pioneer in developing female shopping in hardware stores."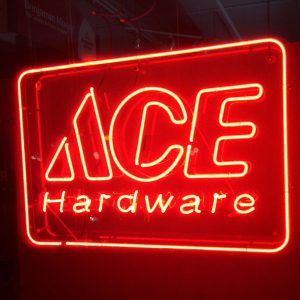 The company's two stores have seen sales increase this year, Cook said. And the closure of the original store was the result of a snafu with the lease, he says, not flagging receipts.
Cook credits that success partially to location. Uptown's big box competition is absent from the portions of Portland where the stores operate. And he believes the tough economic times have actually been a boon to business.  "People tend to do more home projects," he said.
–excerpt from Dirk Vanderhart, Special to The Oregonian