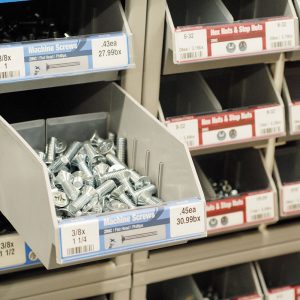 At Pearl Hardware, nuts and bolts are the nitty gritty of our business. We've been around since 1950 so we know a thing or two when it comes to hardware. We pride ourselves on our vast collective knowledge when it comes to helping you locate just the right fastener or bolt to get the job done. After all, there's a reason the word hardware is in our namesake.
We can help with every one of your hardware needs, whether you're a professional contractor or builder, or a weekend DIY-er. From picture-hanging wire and toggle-bolts to drawer pulls and wall hooks, we truly have it all. The best part? At Pearl Hardware, you don't have to buy huge pre-packs filled with one type of screw like at the big boxes.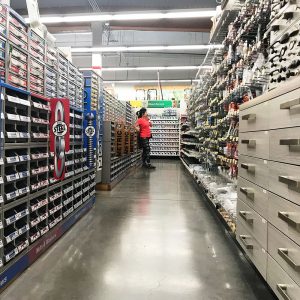 We stock thousands of hardware items in bulk to save you time and money, including a comprehensive line of standard metric fasteners in stainless, hardened, galvanized and black oxide. Visit the folks at Pearl Hardware before you dig in to your next big (or little) task. We'll get you all the right hardware supplies and know-how to make your project a winner.
See below for a list of just some of the brands we carry: