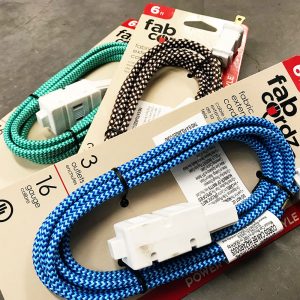 When it comes to do-it-yourself electrical, we've been the go-to destination for electrical maintenance and updates around the home in NW Portland for more than 60 years. Pearl Hardware has everything you need to replace worn wiring, test your GFCIs or reorganize your overloaded outlets. We also have an extensive selection of flashlights and portable lighting to help you prepare for or get through emergency situations.
And, even though we're old school, we're big into the latest technology for maintaining a safe and efficient home. From Nest security cameras and Wi-Fi thermostats to smart outlets and switches — we have it everything you need for a smart home.
Pearl Hardware also has the largest assortment of specialty and hard to find light bulbs in downtown Portland. Plus, we stock a huge selection of outlets, surge protectors, extension cords. Installing a dimmer or a home security camera? Replacing worn or outdated electrical accessories? We can help provide the electrical products, electrical supplies and advice to get the job done right. But, if you have a more extensive update to make, we can refer you to one of our preferred licensed local professionals. Our #1 goal is to be sure your project is done right, even if we refer you elsewhere.
Visit us today for all your electrical encounters around the home.
See below for a list of just some of the brands we carry: